Who and Where
are the Maya?
They are the indigenous people of Mesoamerica. The overarching term "Maya" is a collective designation to include the peoples of the region that share some degree of cultural and linguistic heritage; however, the term embraces many distinct population groups that each have their own particular Maya language, traditions, culture, and historical identity.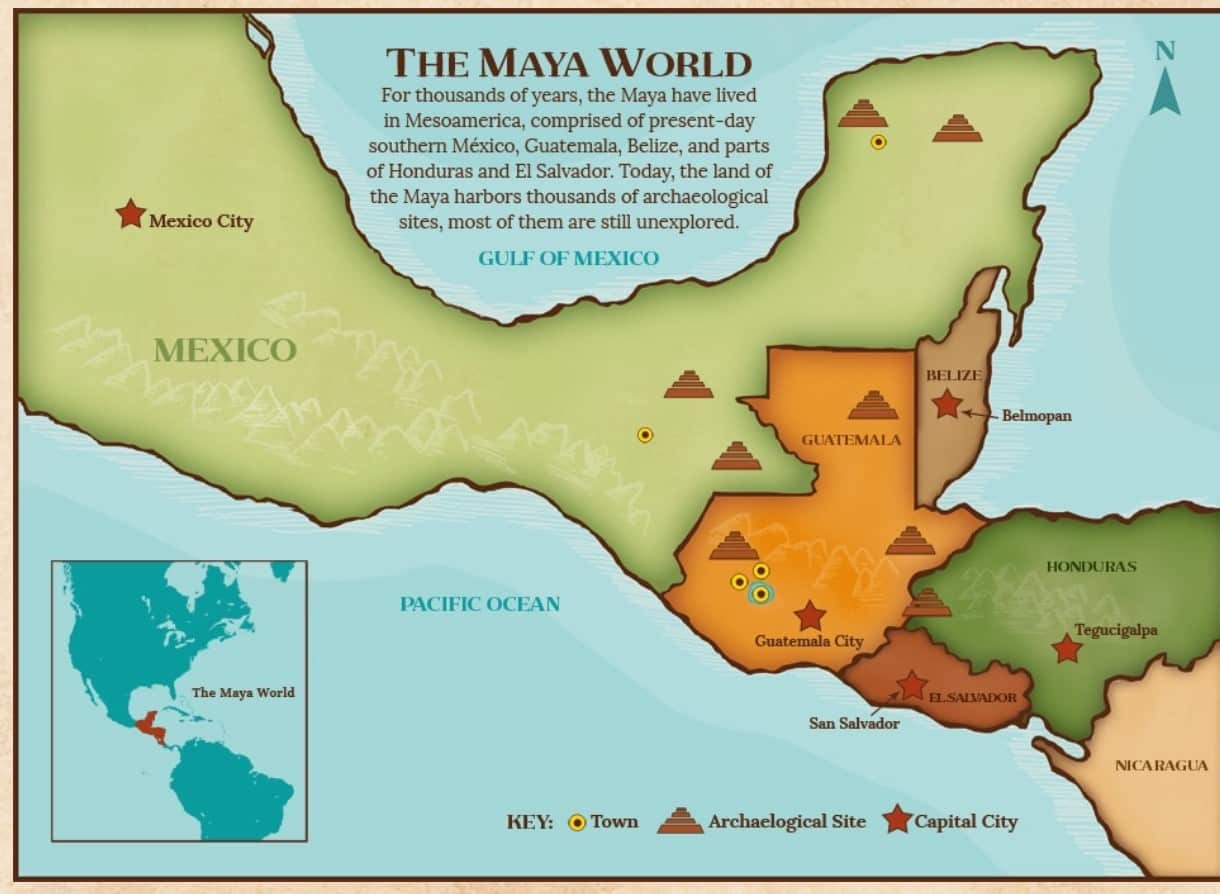 They are spread out over several countries: The largest populations of contemporary Maya inhabit

Guatemala, Belize, and the Mexican states

of Yucatan, Campeche, Quintana Roo, Tabasco, and

Chiapas

, as well as the western portions of Honduras and El Salvador. Some are quite integrated into the majority cultures of the nations in which they reside, while others continue a more traditional, culturally distinct life, often speaking one of the Mayan languages as a primary language and Spanish as their second language.

 

In Guatemala today

about half of the 17 Mio population is indigenous, mostly Maya and there are 23 Mayan language groups, e.g., Mam, K'iche', Jacaltek, Ixil, and more.

In Mexico

ca. 22 percent of the population are indigenous (ca. 26 Mio). 36 percent of them are reported in Chiapas (Tzeltal and Tzotzil Mayas).

In southern Belize

are the Mopan and Q'eqchi' Maya (ca. 42k or 11 percent of the population of Belize). 
(Sources: Map: Smithsonian Institution, The Maya World; Data: Wikipedia, emphasis put by MEF to show where its projects are.)
Map of Mayan Languages found in Guatemala, Mexico, and Belize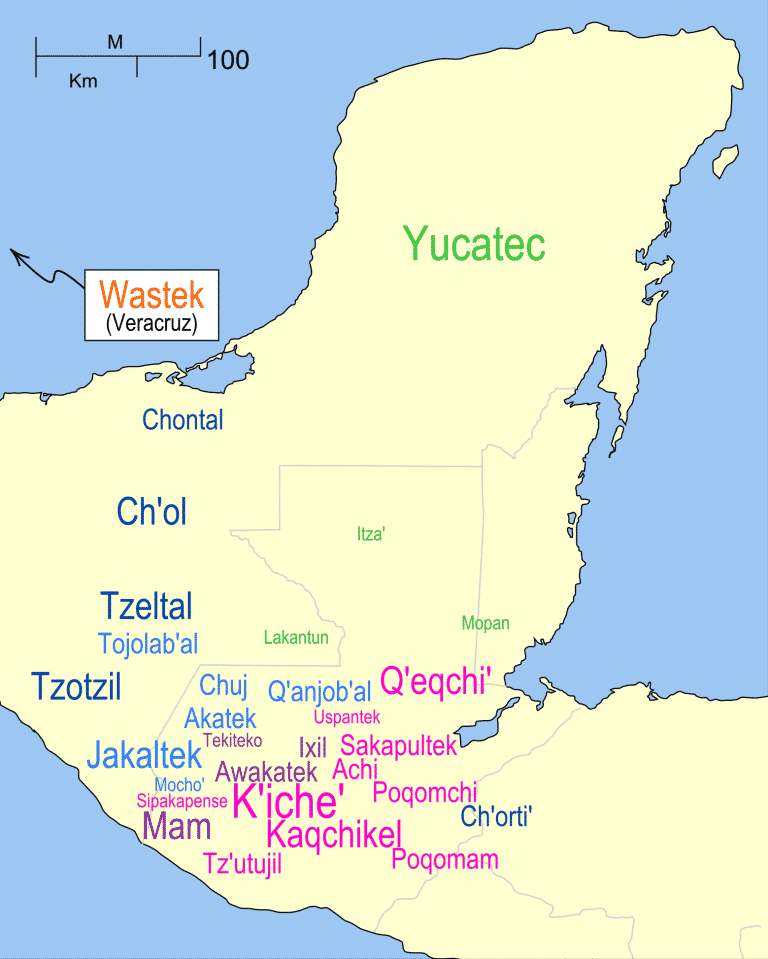 Geographic map of the area where several Mayan languages are spoken. The four sizes of the letters indicate the sizes of the populations of speakers: more than 500,000 speakers; more than 100,000; more than 10,000; and less than 10,000 speakers. 
Source: Wikipedia, based on a map from Perry Castañeda, public domain map collection.