MEF press release August 2021
Dear friends,
We'd like to share some exciting News today.
A few months ago, we received word that Suzanne Ruta, published author and widow of renowned painter Peter Ruta (1918-2016), had decided to dedicate proceeds from a few of his paintings to the Maya Educational Foundation (MEF) for its cause of making university education possible for Maya students in Chiapas Mexico, southern Belize, and Guatemala. Instead of actually selling the art pieces, she would direct the person interested in acquiring one of the artworks to send a donation to MEF. Art for Good, indeed!
At this time, Suzanne has selected a small number of beautiful and haunting Peter Ruta oil paintings to go to persons interested in making a substantial donation for each to the MEF. We are thrilled by this generous offer and invite those of you interested to get in touch with us at 508-349-1330 or mayaedufound@aol.com Suzanne herself will answer any questions you may have about the art pieces.
UPDATE: Before we even could publish this, a friend of Suzanne's and loyal MEF donor heard about this fundraiser about to begin, looked at the works and promptly decided to acquire one. The donation he made to MEF will fund a Maya student's university scholarship in Chiapas. We are very grateful.
Thank you, Suzanne, for this spectacular offer! For more on Peter Ruta, see www.peterruta.com
Here are Suzanne's words, photos, and the works currently selected for this very special fundraiser: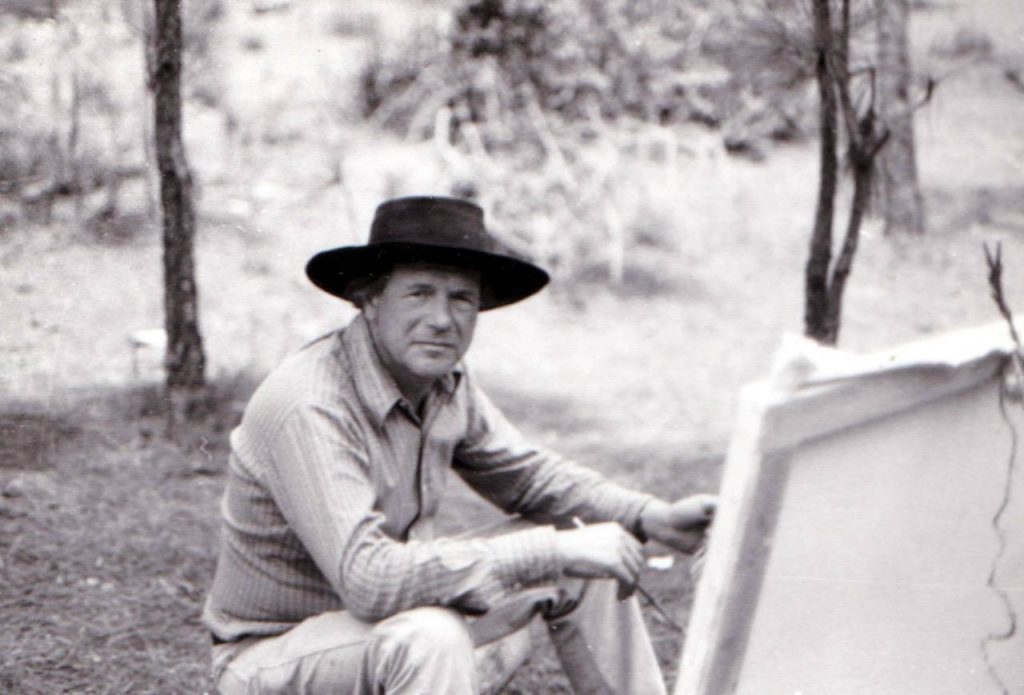 Peter Ruta painted in Mexico throughout the 1970s. A few months in Oaxaca and San Miguel de Allende, and then, for nearly six years in Chiapas and over the border in Guatemala. Ruta was born in Germany, raised in Italy, and emigrated to the US in 1936, age 18, to escape Fascist Italy. He began to study painting in 1937, at the Art Students League in New York, was drafted while not yet a citizen, naturalized and sent to fight in the Pacific with the Indiana National Guard in 1943. In early February 1945 he was sent to fight on Bataan, in the bamboo jungle in the dark, where Japanese troops were entrenched. His second night out his trench mate was killed by a grenade.
Ruta jumped out in search of ammunition and was shot four times in the abdomen and left to die. —He didn't die however, although he did spend nearly eight months in recovery in the Philippines and New Guinea. On VE Day he weighed ninety pounds. But he got his weight back up and by 1947 he was back in Switzerland with his parents, miraculous survivors of the German occupation in Italy. He spent the 50s in Italy with other refugees, the 60s in New York as a Pop painter and editor of ARTS magazine. By 1970 he had married and was ready to settle down and paint full time.
With his wife Suzanne and young children, he went to Chiapas in the 70s and lived there in a small house and on very little indeed. He spent seven days a week in fields and forests, always painting. His first Mexican show took place in New York in 1976. He was in Manhattan; his wife was in Guatemala and Chiapas where a tremendous earthquake had just taken place.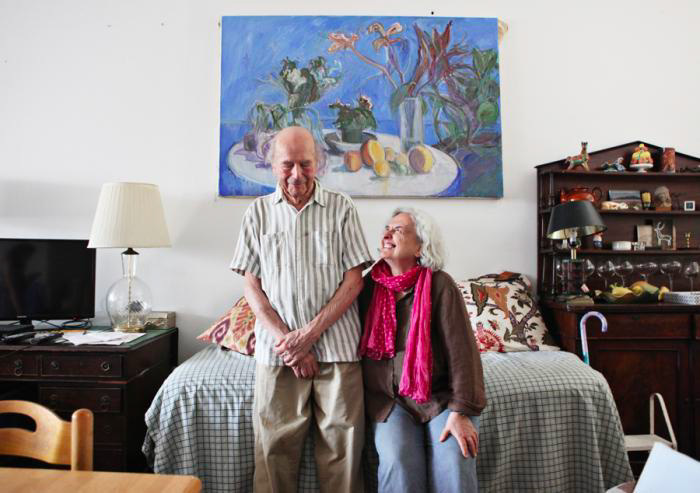 Now he is gone – five years ago, his family entrusted his ashes to Arlington Cemetery and the company of his fellow soldiers – but his work, all these years later, continues to speak to lovers of Mexico. In addition to these works there are others, e.g., woodland scenes, still lifes, romantic views along the Rio Amarillo, that can also be viewed on the website. In memory of the years, the 70s, when Ruta, in his mid-fifties, was deeply focused on Mexican landscapes, we offer here today three paintings: two Chiapas woodland scenes, on the outskirts of the town of San Cristóbal and a Guatemalan volcano scene.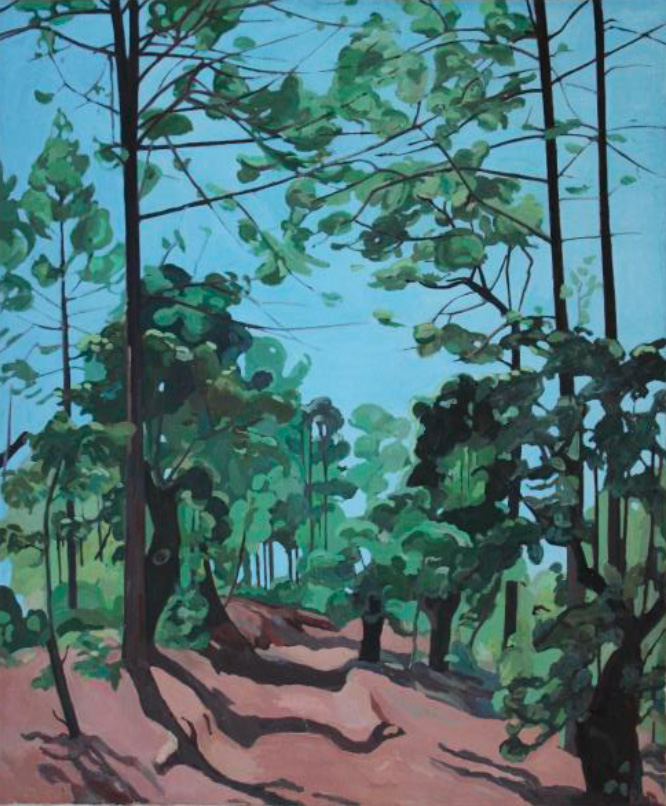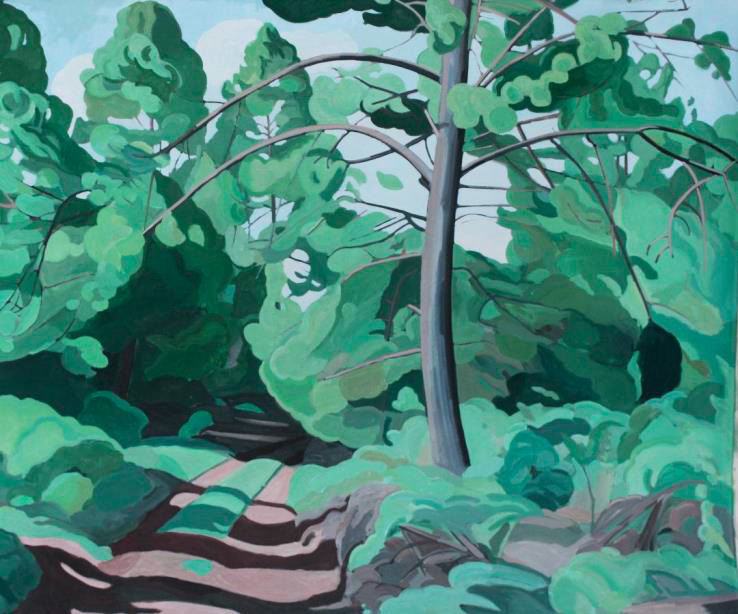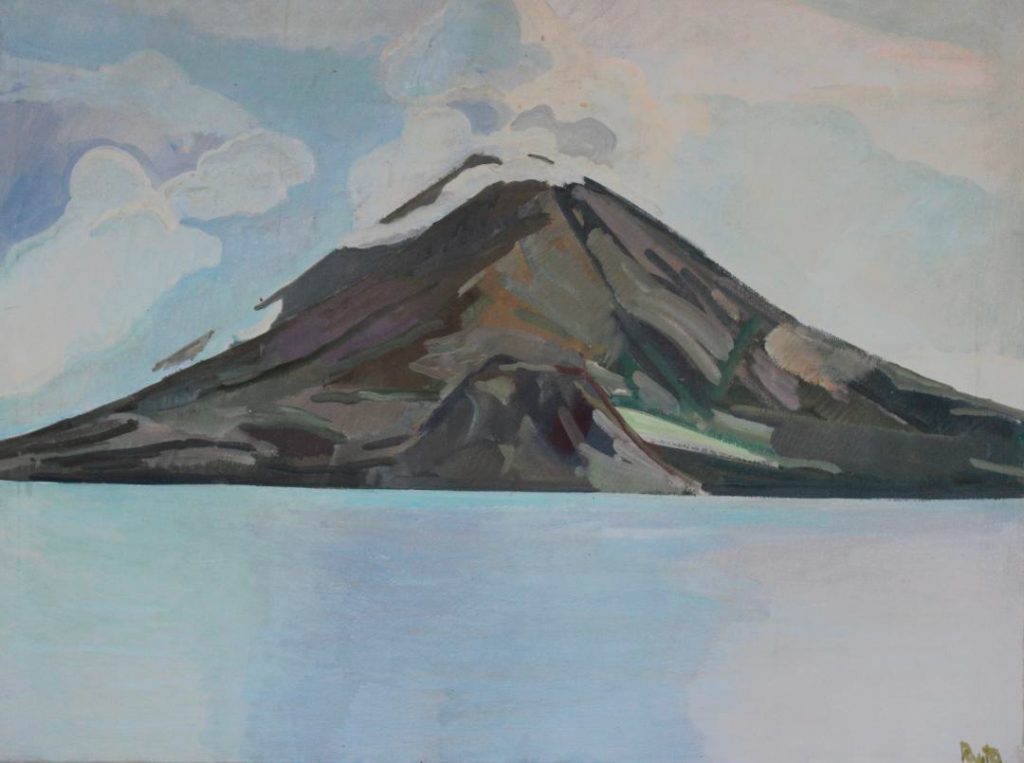 These paintings have a delicate cast to them. A Manhattan art dealer recently suggested a price of six or seven thousand dollars each for these works. However, two, three or five thousand dollars would be accepted as long as the work went to lovers of these luminous landscapes and all the proceeds would go to the Maya Educational Foundation to help cover scholarships for young Mayas who want to study at Mexican or Guatemalan universities to become medical doctors, nurses, teachers, scientists, and more.
I am sure that Peter would be pleased to know that some of his Mexico artworks will benefit the people of Chiapas and Guatemala who were so kind and generous to our whole family while we lived there.
Thank you for your attention.