Dear Friends:
Before we get into the Fall season, we wanted to update you on the online English language program efforts, ELP-online, as well as the English Language Program in Antigua Guatemala, ELP-Guate:
ELP-online: Volunteer coordinator Randhi Wilson has been able to raise enough funding to fully underwrite the online English classes with the Beaverton Literacy Council in Oregon from September 2022 through June 2023. Amazing! Our thanks go to all the donors whose generosity will allow 35 Maya students to participate in these demanding, twice a week online classes. We hope to offer this type of learning English to more students in the future.
ELP-Guate: Later this year, 13 volunteers have committed to travel from the U.S. to teach 25 Maya students from December 3rd to 17th this year. A young woman volunteer will join the group in Guatemala, thus making it 14 teachers. Each of the 13 U.S. volunteers cover all their own costs and additionally donate $200 for one student's room and board in Antigua. That way, we will have $2,600 covered of the required total of $5,000 to allow these 25 students to participate. That leaves us with $2,400 to still raise. Can we count on your help? If you want to support this effort, you can do so securely and quickly at www.mayaedufound.org. Just be sure to indicate in the dedication option that you'd like your contribution to support ELP-Guate 2022. Thank you!
We want to take this opportunity to thank our friend Margarita Asensio for her many years of logistics support to the students who have attended the two-week courses in Antigua as well as all the kind assistance she gave to the volunteers all throughout their stay. She has now retired but should know how much we valued her kind assistance with this volunteer-driven program. ¡Muchas gracias!
Thank you for your consideration and support of the English Language Program, and hats off to our wonderful volunteers, some of them who will come to Guatemala for the first time and others who have come several times already, and some willing to cover the weekend between the two weeks of classes, this year Karen Nielsen and friends. Each of you volunteering makes ELP happen. The students (some shown below) and we thank you very much!
Sincerely,
Elisabeth Nicholson
Executive Director
---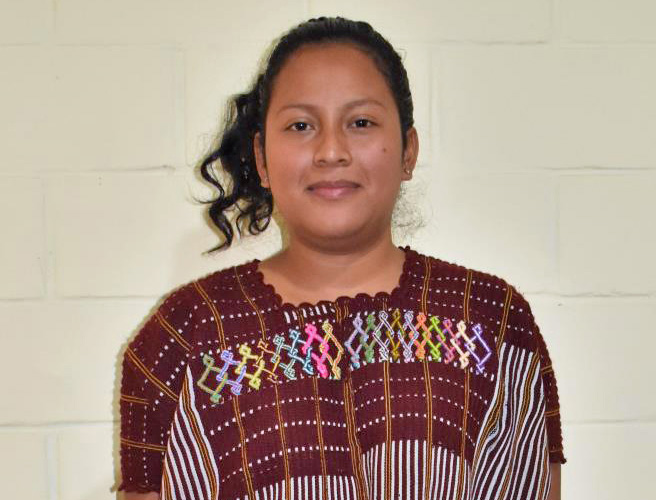 Thanks go to Randhi Wilson, the Beaverton Literacy Council, and all the volunteers who give of their time to these students, and to the donors who support ELP. While the pandemic has helped to create the ELP-online, ELP-Guatemala has been active since 2004!
---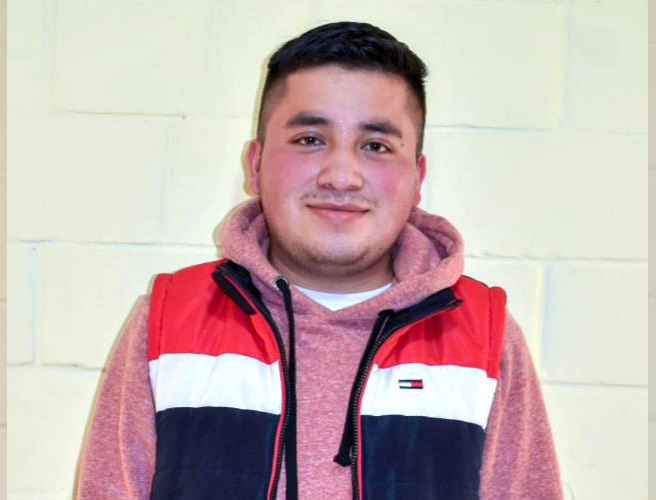 ---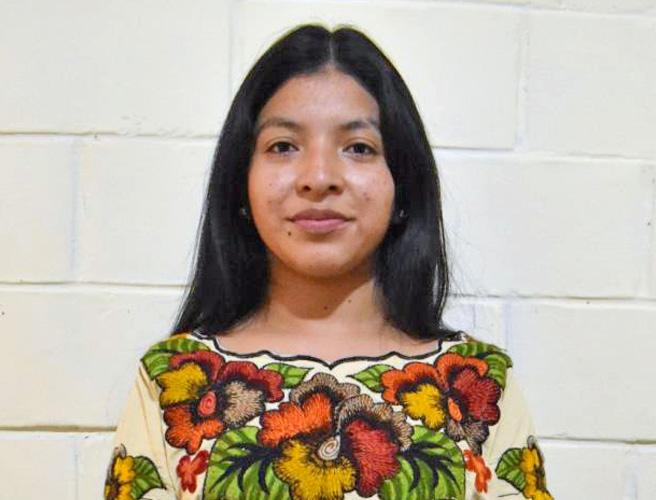 Donating to MEF is easy, by check or by phone. For safe, online donations, one-time or recurring, please go to www.mayaedufound.org and click on the orange Donate Now. Our partner Network for Good will process your donations to MEF securely and quickly and give you an instant e-receipt. Consider becoming a recurring donor. Your regular, tax-deductible contributions to MEF, even modest amounts, will add up and make a difference in the lives of Maya students. And, remember that you can also donate stocks or IRA/401-K required distributions to MEF. Thank you.