Dear Friends:
After a flurry of year-end activities, January and February 2022 turned out to be even busier, with new students entering the programs and getting settled to begin their next semesters at universities in Guatemala, Mexico, and Belize, some still in hybrid mode, and with MEF disbursing a major bulk of its annual funding to its project partners. However, I want to take a moment now to let you know about a very big deal for us here at MEF:
2022 marks the 30th year of MEF as a nonprofit.
Some of you have known us since the beginning and we could not be happier to still have your loyal support, interest, and friendship for MEF. A special shoutout goes to the founders, Maya and non-Maya, whose tireless and determined efforts got MEF off the ground and formally incorporated as a U.S. nonprofit in 1992. To celebrate this 30-year milestone, instead of having a party or gala event, we are herewith officially kicking off our 30th MEF Anniversary Campaign. The goal is to raise enough funding in 2022 to provide 30 new MEF university scholarships for Maya students. At an average annual cost of $2,500 each, raising a total of $75,000 at first seems ambitious. However, our faith in being able to reach it was bolstered by receiving extra funding this year that will already cover eight such scholarships. Off to a great start, this leaves us now with 22 more scholarships to go ($55,000). Can we do it? With all of us pulling together, we think so.
So, please join us in celebrating MEF's work and mission by making a donation to this campaign.
THANK YOU!
It is your generosity that has made three decades of MEF work possible! We are grateful to all our donors for giving Maya students the gift of higher education to become professionals and to get ahead in life while still honoring their Maya culture and heritage.
---
Each time you give to MEF, you are helping to change the lives of young Maya students like these: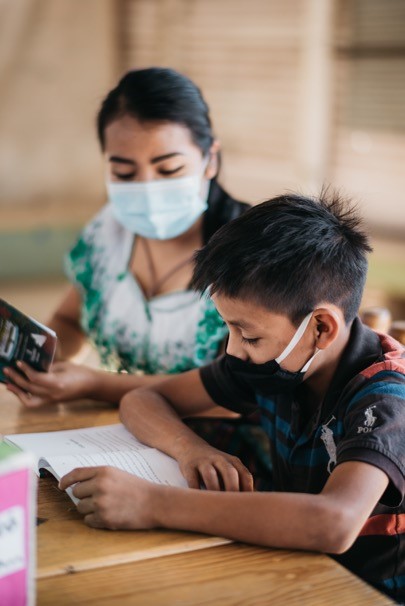 Brenda at our partner Amigos de Santa Cruz completed her 5th year of study towards a bachelor's degree in Nursing. Studying online this year, she successfully finished the coursework portion of her degree. She had been looking for work in her field and recently obtained a long-term position working for the local government health center. She is thrilled for the opportunity to work as a professional nurse in her own community, the only nurse in Santa Cruz who is from the local community. – We congratulate Brenda and Amigos!
Eulalia studies medicine in our partner FEPMaya's student group. She says: "After graduating, I want to work professionally in rural areas, as well as promote access to health services for people with limited economic resources."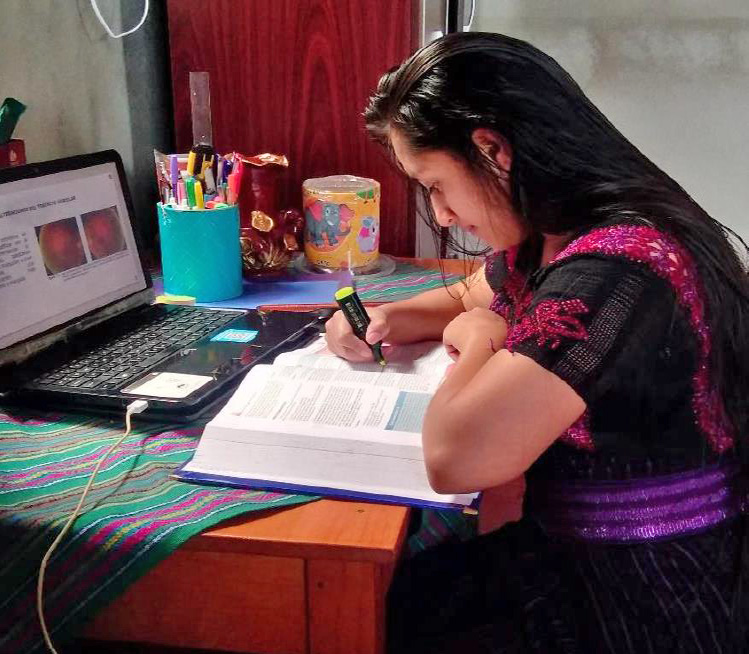 Esteban from our Entre Ríos program in Petén studied engineering and now opened his own engine repair shop. Congratulations!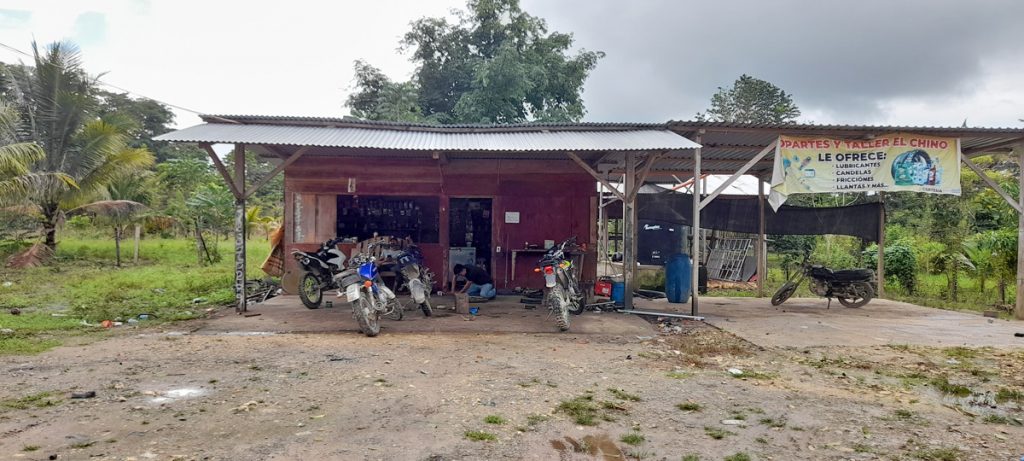 In other MEF News:
● Volunteer English Language Program (ELP) Coordinator Randhi Wilson recently spent some time in Antigua and has already laid the groundwork for the next ELP course. She has 14 volunteers who want to teach and the course will run from December 3 to 17, 2022 (see pre-pandemic ELP photo on p. 1). Thank you Randhi!
● A new partnership: A transition is underway and almost completed. Our Maya Traditions students are moving over to receiving their scholarships and supervision from our friends at Mayan Hands/ATUCA. It is an important change and collaborative effort. We thank all involved for their caring and patience.
Thank you for your faith in us and for helping to make young people's lives better in Guatemala, Belize and Mexico!
Wishing you a Happy Spring!
Elisabeth Nicholson
Executive Director