As 2022 draws to a close, we want to wish you and your families peaceful and cozy Holidays and a healthy and happy New Year.
1992-2022: 30 years of our work could not have happened without you, our friends and donors. You have shown us generosity and kindness all through the years. We are so very grateful.
Vilma, a medical student, has now graduated in our FEPMaya group in Guatemala (see photo below). You may remember seeing her in a newsletter. She is a young woman of few words, impressing with great seriousness, dignity, and intelligence. She inspires other MEF scholarship students and whenever we visited, she stood out as a leader.
We know that all of us working together is what makes MEF programs have a great impact in the lives of 500+ Maya students each year.
THANK YOU!
Best wishes to you from all of us at MEF, board members and staff.
Pablo, Ted, José, Jean-Marie, Karen, Mitch, Randhi, Serita, Kedron,
Tina, Norma, Guisela, and Elisabeth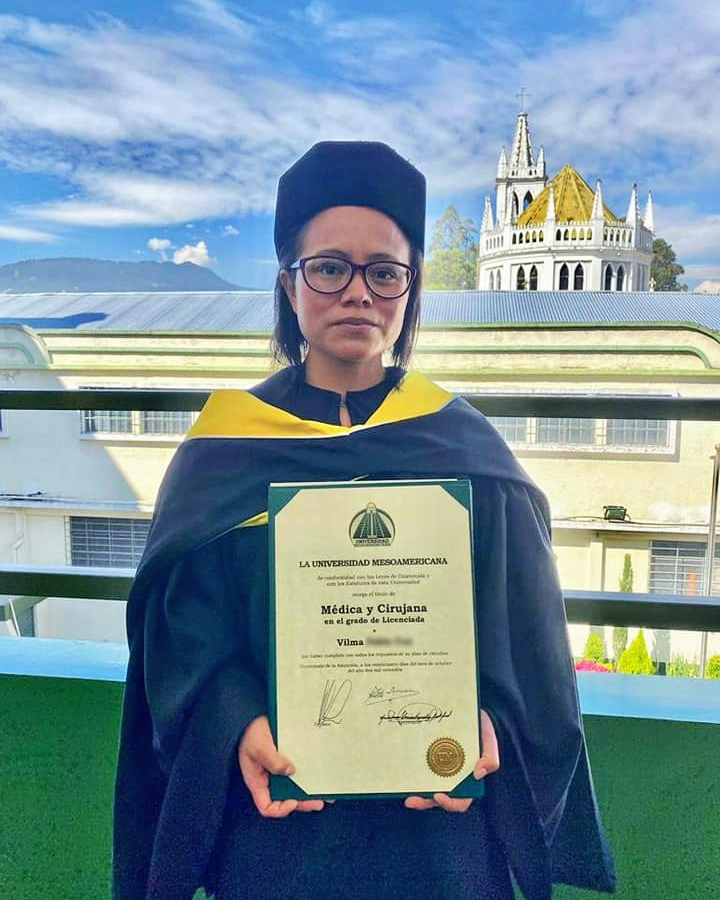 Donating to MEF is easy, by check or by phone. For safe, online donations, one-time or recurring, please go to www.mayaedufound.org and click on the orange Donate Now. Our partner Network for Good will process your donations to MEF securely and quickly and give you an instant e-receipt. Consider becoming a recurring donor. Your regular, tax-deductible contributions to MEF, even modest amounts, will add up and make a difference in the lives of Maya students. And, remember that you can also donate stocks or IRA/401-K required distributions to MEF. Thank you.